Marital money bliss: What to lock down before tying the knot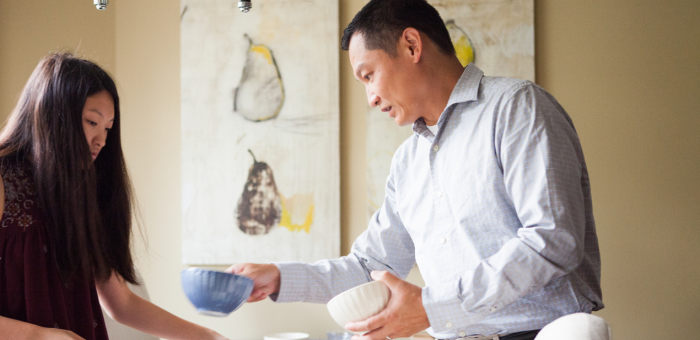 Planning your wedding? Take time to plan your financial future, too. Discussing your finances and goals with your partner can help you build a happier, more fulfilling life together.
Five topics to start your discussion
Attitudes toward money
Some people see savings accounts as security blankets; others see them as ways to pay for annual trips. If you and your better half view money differently, make sure your financial plans respect both of your financial needs and preferences.

Contingency plans
What happens if life takes an unexpected turn? You and your partner should have plans in place for scenarios such as:

One of you losing a job
One of you wanting to leave his or her job to spend more time with family
One of you wanting to take a job in another location
One of you losing your ability to work and earn an income because of an illness or injury

Level of debt
Have an honest discussion about your debts and spending habits. Make it a priority to budget and pay down your debts, starting with the ones that charge the highest interest.

Joint or separate accounts
Some couples merge their finances completely when they marry, while others prefer to keep them separate. If you plan to maintain your own accounts, consider:

Opening a joint checking account to cover shared costs, with each person depositing a fixed amount each month.
Split bill-paying responsibility based on each partner's income.

Realistic budgets
Excessive spending can wreak financial and emotional havoc on a marriage. Avoid this problem by creating a monthly spending plan and updating it regularly. A smart budget should:

Help you save for retirement
Include short and long term goals
Allocate funds for housing, transportation, debt repayment, and miscellaneous items in amounts that are agreeable to both of you
Allow each of you some independent spending
These discussions are not just about money, they are about making the most of your life together.