Create a financial game plan: Working with a consultant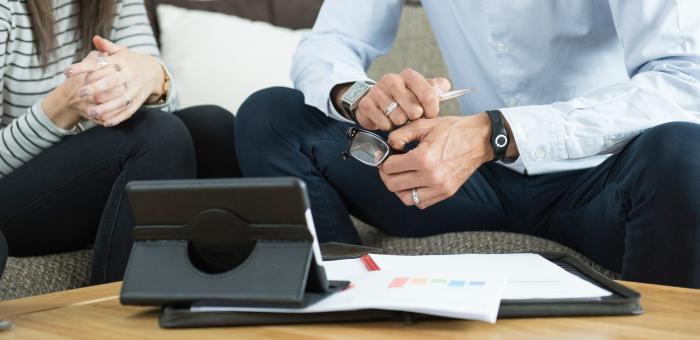 Winning plays are not just for sports teams. Everyday investors need strategies for success, too. Consider these five questions as you begin building or reviewing your financial game plan.
Do I need a financial consultant?
Typically, yes. Financial consultants do more than just help with your investments. They help you plan for your financial future. A financial consultant can help with wealth preservation matters like estate planning and trust nomination.

How do I choose a financial consultant?
A good place to start is to ask friends and family for recommendations. Alternatively, you can consult with us (link to contact us form) to discuss your financial needs and goals.

What should I bring to my meeting?
Whether this is your first meeting with a consultant or a check-in with your existing consultant, maximize your time by preparing ahead. Ask about specific documents you should bring, if needed.

What questions should I ask?
Maybe you want to reprioritize your budget, save more, or review your retirement planning strategy. Think about any financial questions, no matter how big or small and write them down ahead of time.

If this is your first time working with a consultant, do not be afraid to ask them questions. And do not be shy about asking what their fees are, either. It is important to know how they expect to be paid for their services.

How often should I meet with my consultant?
Once you have got a financial game plan in place, take a timeout once a year to review and update your plan. Major life events and changing goals may mean you need to adjust your financial plays.